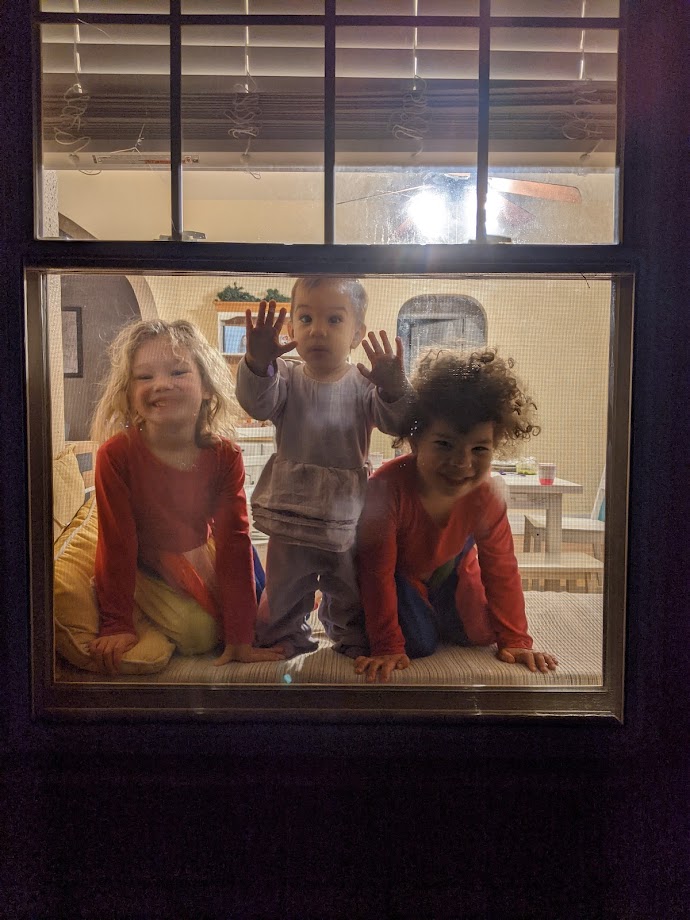 Our home sits against a fairly busy road, and the girls love to watch the cars go by.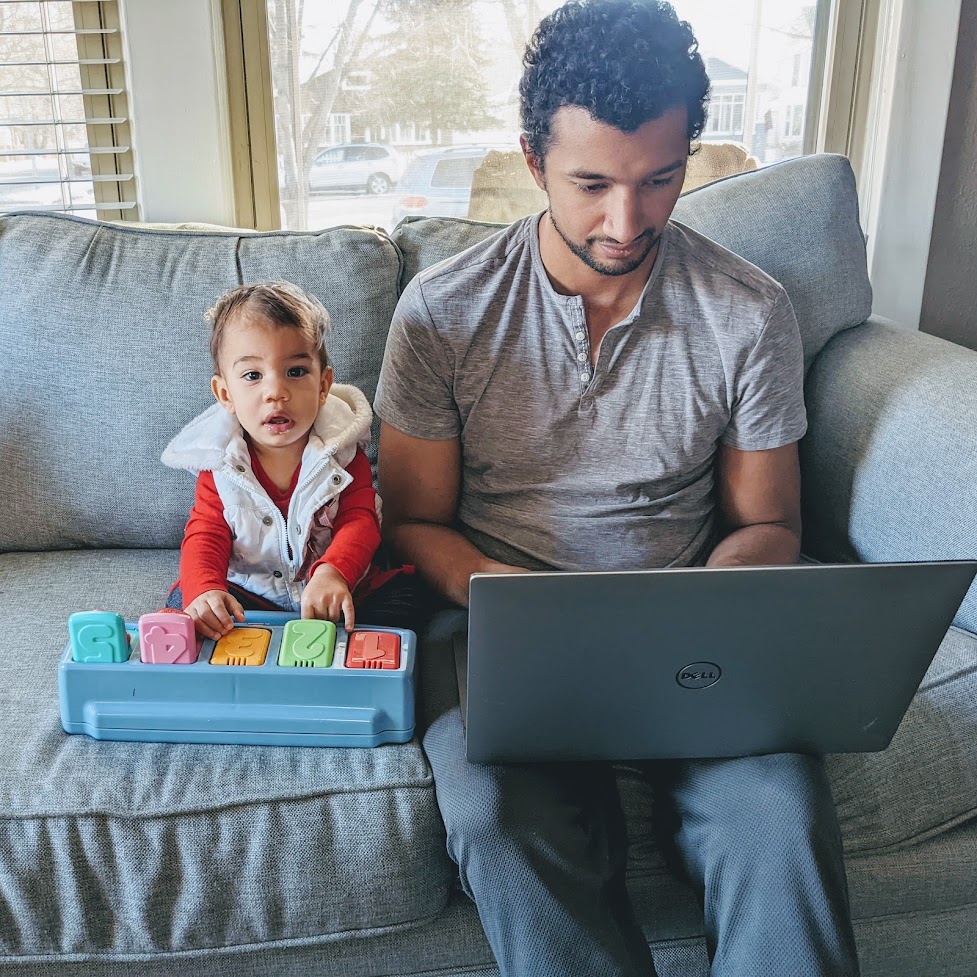 It's so much fun to work with Daddy! She's getting old enough to really be interactive, and is about to learn how to walk.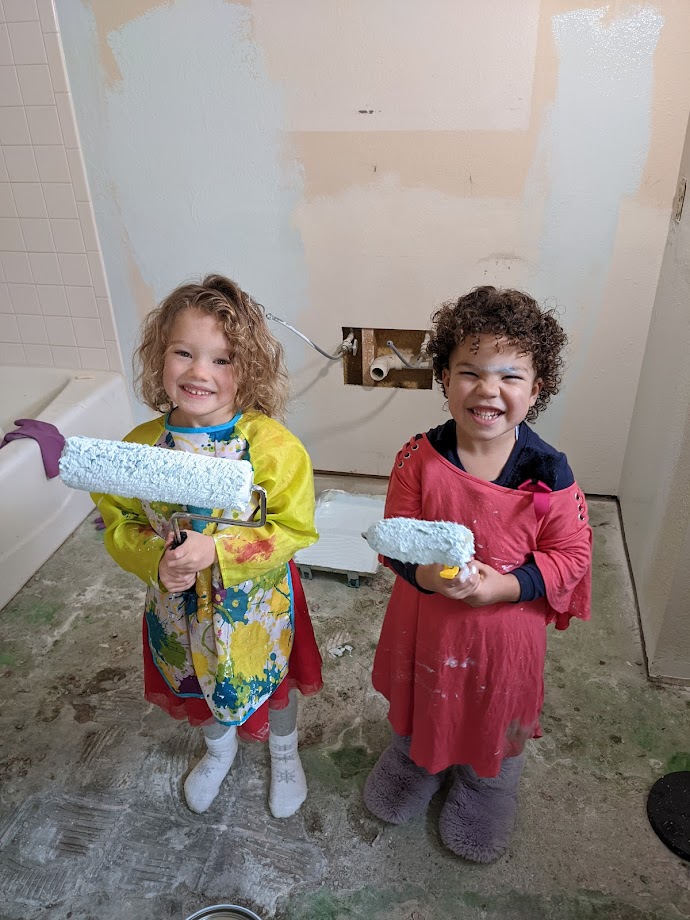 We're doing some remodeling on the house - tearing up tile, installing new floor, painting, etc. Rachel tries to include the kids as much as she can - she's braver than her husband!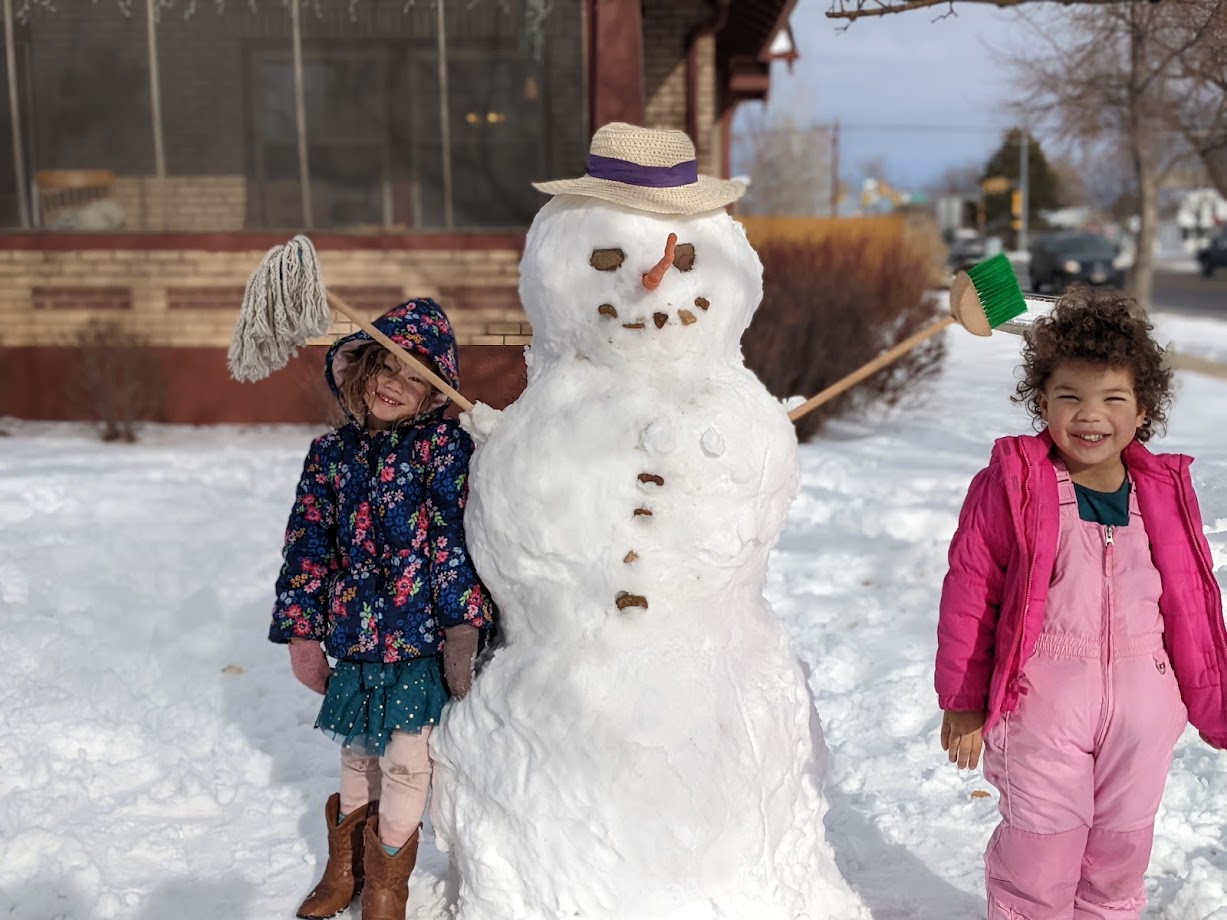 We haven't had much snow in Colorado yet - our snowiest months are February and March - but we did get enough for a snowman. :)
In our new house we are within walking distance to a locally-owned coffee shop. Perfect for my remote-work job, and for outings with the family.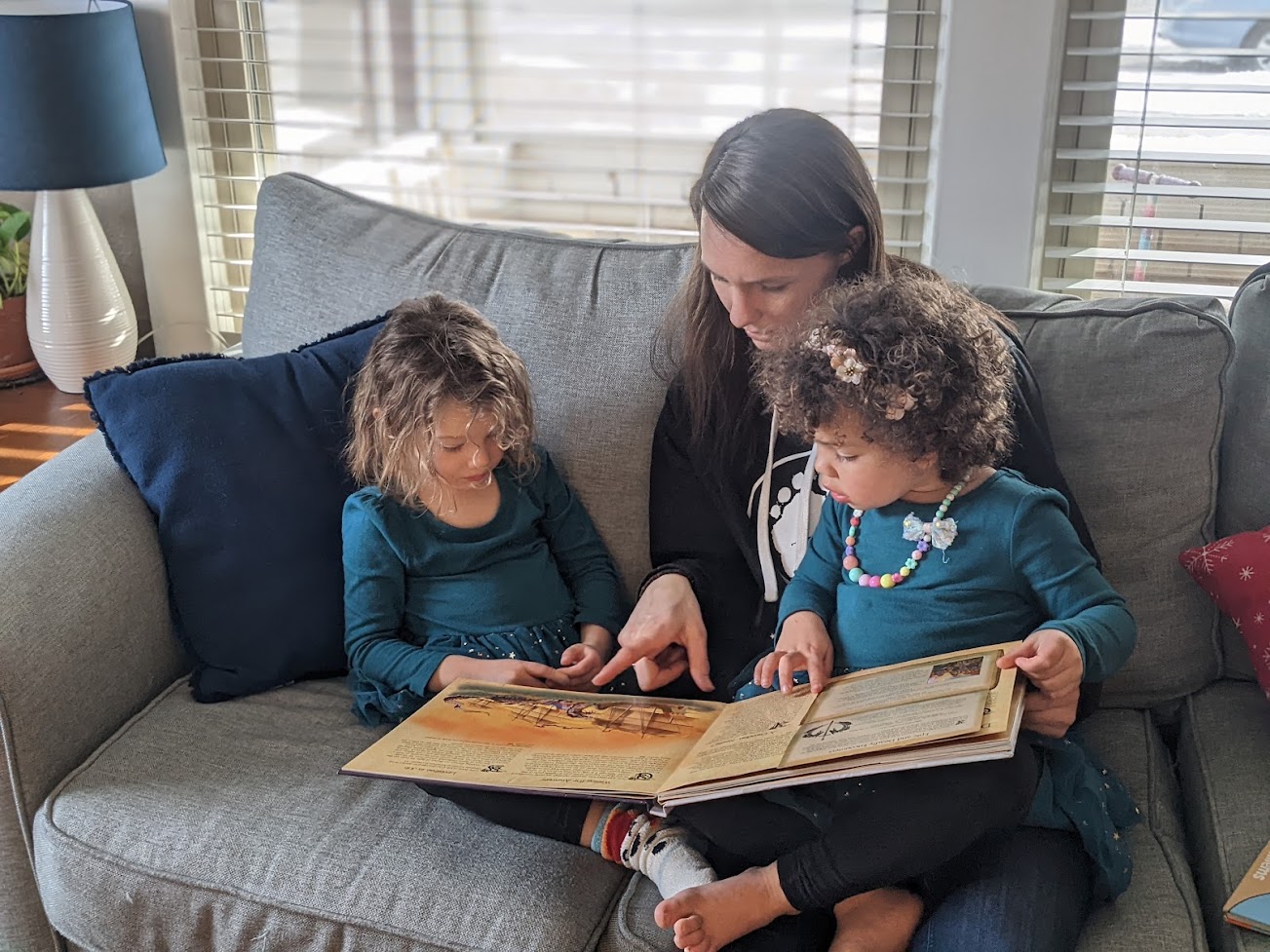 Our last highlight for the month is that we already have someone living with us again! The original plan was to put our "basement suite" on AirBnB in a couple of months, but we found out about someone who needed a place to rent in our area for a couple of months.
And so, a guest (and sister in the Lord) has joined us! AirBnB can wait for the Spring. The girls are used to having lots of people around, and "Miss Kimberly" has become one of their favorites.
Until next time!
Walter